Rose City Band (US)
Information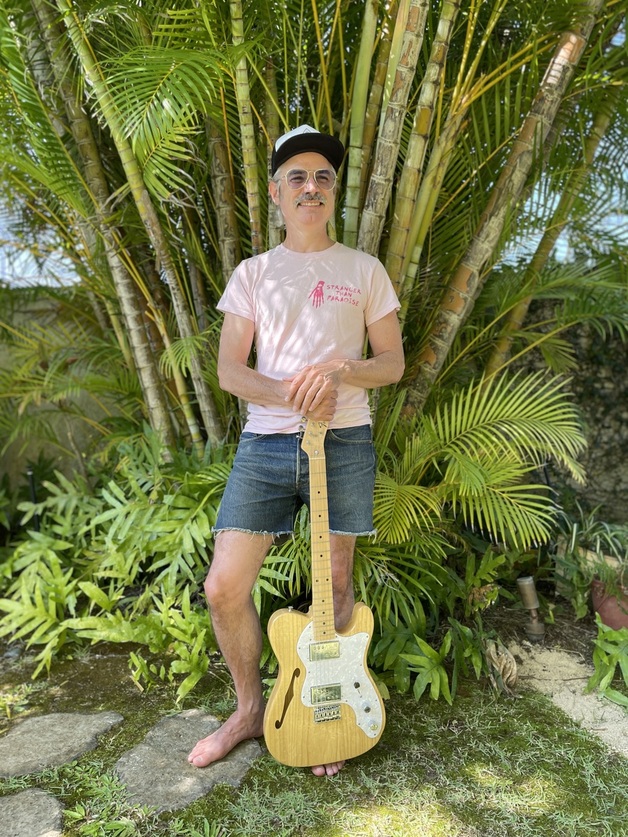 Perfect Sounds Forever presenterer:
Rose City Band (US)
Landmark / 3.november / dører 20.00 / konsertstart 21.00
Rose City Band's country psychedelic rock evokes the wide-open spaces of the American west and free spirits who call it home. The project of acclaimed guitarist and vocalist Ripley Johnson, Rose City Band has extended beyond the studio and lives in tandem as a live ensemble featuring some of the finest players in contemporary rock: pedal steel guitarist Barry Walker, keyboardist Paul Hasenberg, bassist Dewey Mahood (aka Plankton Wat) and drummer Dustin Dybvig. Garden Party is a celebration of summer and all it brings: communal gatherings, the respites offered by nature, and an appreciation for even the simplest beauty, from 12-foot sunflowers to a contorted carrot planted in the spring. Freedom, contentment, and joy were the sources for the songs. From the soaring guitar solos, to the driving rhythms, the elegant pedal steel lines to the organ grooves, Garden Party has a live band's energy captured in exquisite detail. At its inception Rose City Band focused on what songwriter Johnson calls "porch music". Recorded largely at Center for Sound, Light, and Color Therapy in Portland and mixed by John McEntire, Garden Party features guest appearances by Moon Duo bandmates John Jeffrey on drums and Sanae Yamada on synths, as well as Rose City Band live performers Hasenberg on keyboards and Walker on pedal steel. With the musicians in his life in mind, Ripley's porch has opened up for each player to step into. Despite being tracked primarily as a solo endeavor the recordings capture the twists and bends of a fully realized ensemble, and in a nod to bands such as the Grateful Dead it doesn't stop there. "The songs won't really be finished until we play them on the road," says Johnson. Garden Party's carefree attitude is layered with subtle turns and melodic gems which push the easygoing spirit towards transcendence. The interplay of Johnson and Walker's guitars is nothing short of radiant. Opening track "Chasing Rainbows" finds the two casting out lines back and forth, carefully weaving around and through one another before basking into a wash of texture and twang. "Slow Burn" drives Johnson's signature cosmic sound into the roots of the earth, twisting more grounded phrases and homespun bends around the rollicking rhythm section. Walker's range as a pedal steel player is on full display throughout with classic licks dancing in tandem with Johnson's voice. Album centerpiece "Porch Boogie" was written with the live ensemble in mind while Johnson was out on one of his regular walks, with only rhythmic ideas setting the pace for an extended groove that the group could stretch and relax into. The shifts in tone and feel on "Mariposa" and "Moonlight Highway"'s transition into "El Rio" are indicative of the expansive and unexpected directions Rose City Band are able to roam as the players follow one another from tender ballads to folk rambles to loping riffs. The sizzle of "Moonlight Highway" translates the unpredictable and invigorating energy of the band's road gigs into a song tailor made for dancing, speckled with the gleaming starlight of night drives across the country. Like all great music, Garden Party taps into the listener's emotional center and takes them to their happy place – their sunny spot. The album is an invitation to recalibrate, a joyous ride where the band's sounds surround and embrace you. Ripley says it best: "I always like when an album starts in one place, and ends in another" What a beautiful journey it is.
Beperkingen
ID: 18 år (for vergeordning kontakt Landmark)
Afstandsverklaring
Kjøpte billetter refunderes kun ved avlysning